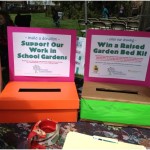 Tamara Dujovne and Matias Zaldarriaga of Princeton have a new garden, thanks to the Princeton School Gardens Cooperative. The Cooperative had a booth at the recent Communiversity festival in Princeton and gave away a Bountiful Boxes bed. I brought the bed to their house on Saturday and helped assemble the kit. I say "helped" because there were plenty of able workers in the two delightful girls and their enthusiastic father.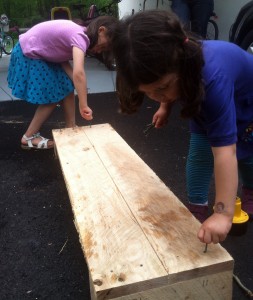 Matias, a physicist at the Institute for Advanced Study, was particularly happy to be the unexpected recipient of a free raised bed because the in-ground garden plot he created last year wasn't terribly successful. As Dorothy Mullen pointed out in a recent post, the great thing about a raised bed is that you get to start immediately with terrific soil.
He said he's looking forward to tomatoes in the new bed. I evangelized for green beans.
We lined up the 4′ boards across the corner posts (matching the numbers written on the end of each board to the numbers written on the corner posts), and the girls placed the screws in the holes.
Then Matias (left) and the girls got to work driving in the screws, while I (right) lent a hand. It was good to see the kit go together easily. The oak corner posts have pilot holes that are custom-matched to the boards, which makes the work of driving in the screws truly child's play!
We finished the construction in their yard near where they'll place the bed. Belle Mead Coop donated the soil that will fill the bed. When they've loaded up the bed, they'll mulch around it so it's not necessary to mow right up to the wood.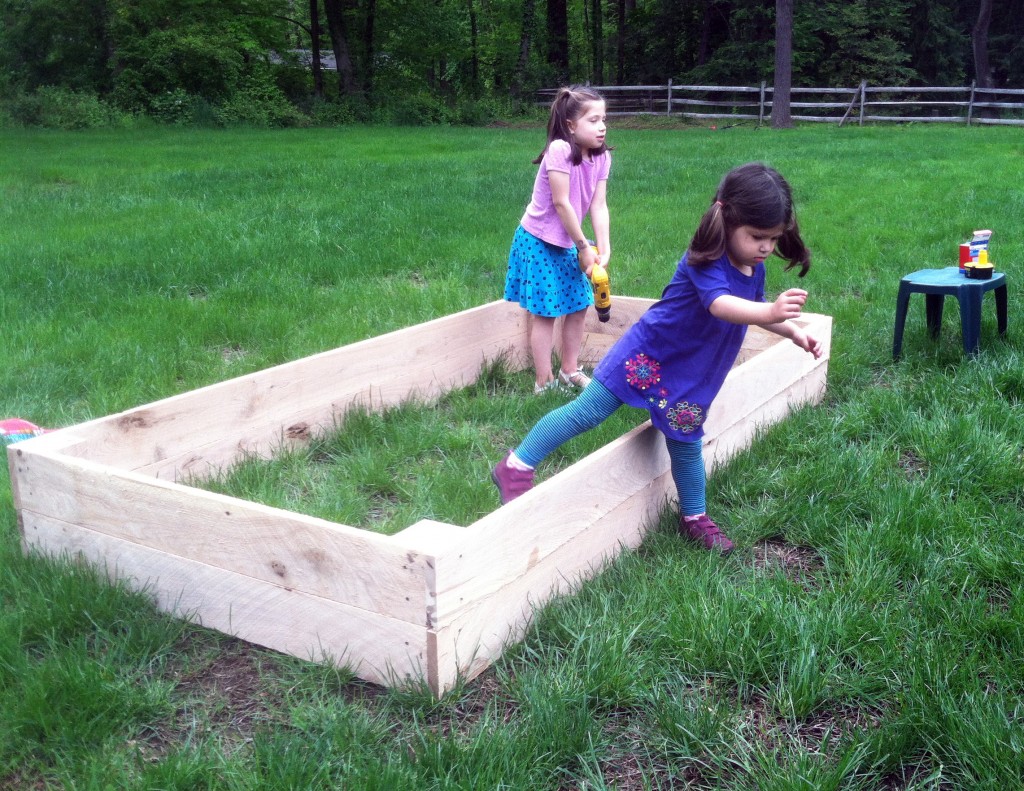 After I left, Matias got down to the real work and fun – here is a picture that Tamara sent: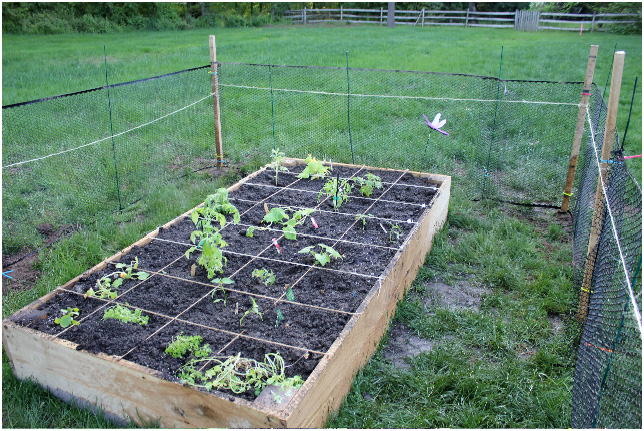 Note that they're using the square-foot gardening technique, a system for simplifying and maximizing the use of a garden bed. I'm looking forward to seeing more pictures as their garden grows.
How about your garden? Please send pictures and we'll post a gallery!